Webmaster Services for the Twin Cities and surrounding area.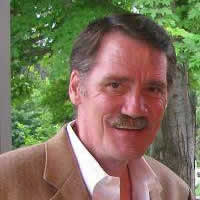 Dan L Gray Sr
As I prepare for my retirement from the United States Postal Service (USPS) in 2026, I am now accepting new clients who are in need of someone to maintain their personal or company(s) website. Hosting with Direct Net Hosting is not required.
I've been doing this for over 20 years and it's a hobby to me. I love what I do. My skills are in Visual Design, HTML, CSS, Javascript, PHP, Bootstrap and some SEO. Call me at (888) 224-3140 to discuss your needs.
It happens. Sooner or later, you have to fix something or want to add some fresh content to your website.
​
Putting fresh content on your website keeps it up to date and lets Google know that your site is still relevant and active. If you don't add new content - your website may be seen as outdated. This can produce a negative effect when trying to rank on Google.

Direct Net Hosting provides a highly personalized level of service for clients seeking technical help with their website in Minneapolis, Saint Paul and the surrounding area. Clients that do not select Webmaster Services will continue to have access to our Standard Support, offered at no additional charge, which includes the Knowledge Base and asking other general questions.
Select the Webmaster Services Package that best suits your needs to get started. You can come back later and ADD FUNDS here.
Some of the many services available...
CMS (Joomla, Shopify, WordPress, Magento etc...)
Photoshop & Illustrator editing
Cross browser / mobile compatibility
SSL for Ecommerce, custom needs
SEO Site and Page Optimization

CSS, XHTML, HTML, PHP, Javascript
Google Analytics visitor tracking / reports
Mobile website compatibility & customizations
Wordpress, Joomla & Magento theme customizations
Payment Systems Integration

FTP / SFTP
Newsletter Design & management
Complete Website Design (* separate project )
Website Speed Testing & Optimization
and much, much more...

**Some services may generate additional cost. (We'll let you know first, before we proceed.)